Returns
Oh no! Do you need to return something?
That's OK. You probably can.
However! Before returning anything, you must start the process by sending an email to hello@soundtracks.shop
Be sure to include the following information when you send that email:
Your order number (if applicable)

All direct orders have a unique order ID, as do those placed on Amazon and Ebay (you'll find these on your Order Confirmation Email)

Your full name
The email address you used when placing your order (the PayPal one will do if you used PayPal to pay)
The name of the item(s) you are considering returning
The *detailed* reason for the potential return

Please note: "Media" items (video games, CDs, DVDs etc.) are typically NOT eligible for a return under any circumstances (as they are too easily duplicated and therefore susceptible to fraudulent return requests). This restriction will have been made clear at the time you placed your original order
ALL items shipped by The Soundtracks Shop are carefully packed using suitable packaging materials and are also clearly labelled. As of Spring, 2017 ALL items (unless otherwise noted) are shipped using a traceable, insured shipping method (including domestic UK orders)
Return requests received without a sufficiently justified reason (for the return) - or no reason at all - are likely to be rejected
Once we receive that Email, you can expect to receive soon after - containing further advice and also the "verdict" on your return request.
Please note: All return requests MUST be received/raised no later than 14 DAYS after tracking confirms you have received your item(s).
Note that the safe return of any goods being sent back to The Soundtracks Shop! is the sole responsibility of you, the Customer. It is therefore strongly recommended that you use a "Recorded" (and insured) method to return the goods. Also, ALL return shipping costs must be paid for by you, the only exceptions being where goods are found to be a) Faulty/broken or b) Incorrect (i.e. the goods you received are different to the ones you ordered).
Returns are fortunately a rare occurrence here at The Soundtracks Shop.
They can and occasionally do happen, however - so you can be assured of a swift and friendly response - in the unlikely scenario that the need to return anything should arise. We're here to HELP, not hinder!
Refunds
Getting your money back.
If your request to return an item or items is approved, you are then clear to send the item(s) back to us. Upon receipt ALL returned items are carefully inspected (to ensure that they are in the same condition in which they were originally shipped - and also have not been "tampered" with, or damaged on their way back to The Soundtracks Shop).
Once this inspection has been carried out (and if there are no problems encountered with the returned goods) an immediate, FULL refund will be processed (excluding any return shipping costs).
For The Soundtracks Shop and Ebay orders, your refund will be sent using Stripe or PayPal. For Amazon Marketplace orders, your refund will be activated and processed via Amazon's own system. You will be notified (by Amazon) when the refund has been processed.
Rest assured, in the rare event of a problem with your order I will do my level best to rectify it ASAP.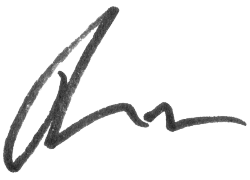 John
Founder and End of Level Boss