You can trust me
In a world of online shopping dominated by "Tech" giants such as Amazon, Ebay and (to a lesser extent) the likes of Zavvi, HMV and others, it can be difficult to have the level of confidence required - when looking to order goods online from a comparative "unknown" source. As a regular online shopper myself, I know this only too well.
NEW! Read verified, genuine reviews from customers on Trustpilot
Premium Customer Service
Naturally, I am also all too aware that at the present time The Soundtracks Shop falls firmly into that category! It is therefore up to me (as an independent online retailer) to build that required level of trust, in order to assure you (as prospective customer) that you can buy from this website - and expect premium levels of Customer Service, throughout the entire process. It's the only way I know. My "Factory Default", as it were!
The publication of genuine reviews and feedback from existing, happy customers can go along way to help in this important matter. At the present time there is no facility here to share your Feedback (one for the future, no doubt). In the meantime, prospective Customers are encouraged to consult my extensive, positive Feedback over on the Ebay and Amazon Marketplaces (where The Soundtracks Shop has also traded for a number of years - and for the time being continues to do so, such are the huge sizes of their respective audiences).
Special thanks to everyone who has already put their trust in me and this Website, having taken the plunge and placed an order! It means the world.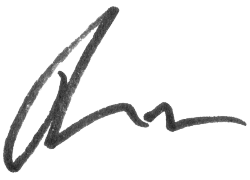 John
Founder and End of Level Boss